Authentication
Multi-factor authentication requires that users of a system have more than one form of verification to access. These can be: something the user and only the user knows (Knowledge), something the user and only the user is (biometrics) or something that you have (possession).
Entrust Identity as a Service
Give the right people access to what they need
No fuss, cloud identity and access management for a truly friction-less experience for users. Secure access to apps, networks, and devices with cloud-based multi-factor authentication.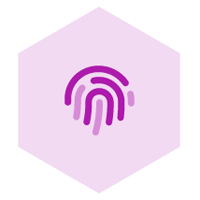 Passwordless authentication provides a seamless UX and enables SSO to all of your apps. No pin or password entry.
A photo of a government-issued ID plus a selfie, and our authentication service ensures the user's authenticity.
Point-and-click provisioning and out-of-the-box integrations make Entrust Identity as a Service easy to deploy.
With risk-based policy creation and configuration of user roles, it's simple to manage.
Our robust reporting capabilities also provide critical insights into your user profile, so you can optimize security.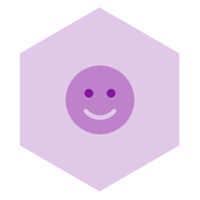 Behind-the-scenes authentication lets users effortlessly log in with just their devices.
From desktop login and single sign-on to privileged access, the Entrust Identity as a Service cloud authentication solution enables existing and future use cases for all users — including employees, partners, contractors and customers. Doing it all with one platform saves time and money.
Entrust Identity as a Service secures and enables your company's digital business among user groups of employees, customers, and partners, all from one platform. A cloud-based identity and access management (IAM) solution with multi-factor authentication (MFA) and single sign-on (SSO), offers simple deployment and management for IT, and a frictionless experience for current and future users.
Most relevant characteristics:
Proximity-based login, adaptive authentication and other advanced features contribute to an optimal user experience. Happy users don't try to circumvent security measures. Everyone wins.
This is easier than anything else you've tried. Work-saving touches — like built-in provisioning tools and on-premises and cloud integrations — reduce the workload for IT, from deployment through everyday management.
Consolidating onto one strong authentication platform lets you move faster into the future. Our platform scales quickly to accommodate new users, expanding use cases and evolving security threats.
The identity portfolio suited to your authentication needs
Digital Onboarding
Offer customers a liberating mobile onboarding experience.
Consumer Banking
Attract and retain customers with best-in-class mobile and online banking services.
Customer Portals
Give customers frictionless access to your portals—and build a great brand experience.
Safeguard VPN
Empower workers everywhere with always-on access to VPNs and SaaS applications.
Privileged Worker
Protect the critical application credentials of system administrators or senior leaders.
CIAM Integration
Our portfolio integrates seamlessly with your Customer Identity Access Management (CIAM) strategies.
Workstation Login
Choose from the broadest range of authenticators to ensure frictionless workstation access.
Contractors
Our solutions ensure application security for contractors using on-prem or cloud apps.
Physical/Logical Access
Our portfolio offers the necessary technologies to integrate physical and logical secure access.
Contáctenos para obtener más información sobre nuestras soluciones.
Protect your accounts and your identity, by requiring a unique security code, in addition to your username and password, to access your accounts online. To generate each security code you must use a credential that can be your mobile phone, a card or a token. In addition, it can be used in multiple places to protect all your accounts. Although usernames and passwords can be guessed or discovered, only you have access to the physical device or a mobile application that generates the necessary security codes to validate your identity.
Contáctenos para obtener más información sobre nuestras soluciones.
Allows organizations to provide their users with single sign-on (SSO) and multiple authentication factors with a single username and password; eliminating the problem of multiple passwords; improving the user experience and at the same time increasing the security in the organization.
Allows integration with strong authentication for sensitive applications or when the company's policy requires it.
Contáctenos para obtener más información sobre nuestras soluciones.
The digital signature in an organization ensures that networks are secure, therefore, customers, employees, business partners and consumers can conduct online transactions with confidence and security.
CertiSur provides a turnkey system for issuing and managing digital certificates. A complete digital certificate management platform fully integrable to applications.
Includes the necessary technology to use the software and hardware required for the efficient functioning of the Certifying Authority (CA) and Registration Authority (RA). Includes the subscription of certificates, follow-up of renewals, process for revocations and the verification of the status of certificates (CRL); with support of interfaces for multiple applications and, optionally, directory services and interfaces for databases.
Main advantages of implementing CertiSur Digital Signature
Usability of Digital Signature Solutions
CertiSur has developed complementary solutions to digital signature services that facilitate usability related to the different operating systems and browsers.
Contáctenos para obtener más información sobre nuestras soluciones.