DigiCert
DigiCert is the world's leading provider of highly secure digital certificates, providing trusted SSL, private and managed PKI deployments, and device certificates for the emerging IoT market.

Viafirma
Viafirma is an innovative company formed by a young team of professionals whose dedication and passion is the development of technological applications, focusing especially on the development of Authentication and Electronic Signature solutions.

Thales
More than 30,000 organizations rely on Thales solutions to verify the identity of people and objects, authorize access to digital services, analyze vast amounts of information and encrypt data. In 2019, Thales acquired Gemalto.

Longmai
Founded in Beijing, Century Longmai Technology Co., Ltd is one of the leading manufacturers of digital security devices with a presence in more than 30 countries. Century Longmai applies its more than 12 years of extensive experience and a clear product map to develop solutions that defend against the latest threats and security risks, meeting specific customer requirements.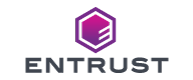 Entrust
Entrust keeps the world moving safely by enabling trusted identities, payments, and data protection around the world. Today more than ever, people demand safe and seamless experiences, whether they are crossing borders, making a purchase or accessing corporate networks. With an unmatched variety of digital security and credential issuance solutions.

Axidian
Axidian is a cybersecurity software provider. Developed a line of products designed to manage privileged and user access for company employees and clients and the public key infrastructure (PKI). Axidian has been operating in the IT security market for more than 10 years and has implemented hundreds of projects for companies in the financial, industrial, telecommunications, government and transportation sectors.

Thawte
Thawte Consulting is a company specialized in digital security certificates for the Internet. Thawte was founded in 1995 by Mark Shuttleworth in South Africa and is now one of the largest companies in its industry.

GeoTrust
GeoTrust is a globally recognized provider of TLS/SSL certificates that is now under the umbrella of DigiCert, the industry leader.