Click& Sign is an online platform for contracting and signing documents, designed for all types of users or companies looking for a totally online process. Send and sign documents whenever and wherever you want.

Thanks to Click & Sign, sending a contract or a document to sign digitally is easier, faster and cheaper than sending it on paper. And with the same legal validity.
Click & Sign is designed to adapt to customer needs, developing each process according to the requirements of each implementation.
The documents to be signed are sent from our platform, and Click & Sign can be integrated into any manager thanks to our API.
Enter the recipient (you can select more than one) of the contract to sign, configure the texts of the email and the signature page, upload the contract in PDF, and send it.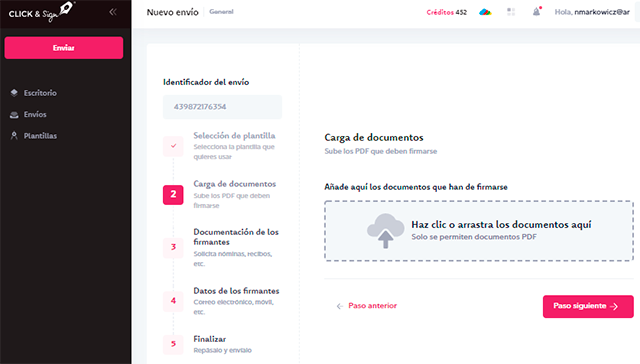 The recipient will receive a certified email with a link to the website from which they will sign the contract. This email will have the PDF document attached.
On the signature page, the user will see the document in PDF, being able to sign it with a click or with a handwritten signature, depending on what you have selected at the time of sending it.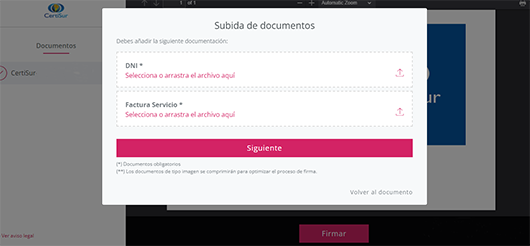 Stay informed of the status of contracts with status change notifications, so you know if the document has been sent, received, accessed or signed.
You can also decide whether or not to send a copy of the contract, with a signature mark, once the process is complete. Or if you want to receive the documentary evidence by email and at what address.